Customer Review
By Ryan S.
Silver Lake, WI

"The finished product turned out great. Work was done quickly and AJ was very easy to talk to and work with."

By Linda G.
Madison, WI

"Badgerland Exteriors did a great job replacing the hail damaged roof of our condo building. They worked several days to get..."

By Barbara B.
Arlington, WI

By Ken S.
Portage, WI

"polite, helpful and very hard working"

By Susan B.
Mazomanie, WI

By Nancy B.
Sauk City, WI

"Badgerland Exteriors replaced the roof on my house. I would HIGHLY recommend this company, based on several factors: 1) The owner..."

By Dennis K.
Sauk City, WI

By Derrick K.
Prairie Du Sac, WI
About Badgerland Exteriors
Badgerland Exteriors knows that handling issues with your roof can seem difficult, but we have the skills and experience necessary to solve these problems, easily. In business since 2009 with a long family legacy in the area, we have cultivated a positive reputation based on roofing expertise and exceptional customer service. We work with a wide variety of roofing materials to give you an ideal new, replacement, or repaired roof. We also provide siding, window, and gutter services to completely protect your home's exterior.
Recent Testimonials
"Will use them in the future!"

David M. of Milwaukee, WI

"Badgerland Exteriors is Probably thee best contactor I have ever used."

Brian E. of Manitowoc, WI

Deb H. of Kiel, WI

Corey S. of Madison, WI

"Very clean job site and professional crew."

Sugar Creek A. of Verona, WI

"Big Job, Great Results!"

Barb B. of Verona, WI

"Thanks Adam & Badgerland Exteriors for the great work done on my home!"

Sheila K. of Cross Plains, WI

Bud D. of Merrimac, WI

Jason H. of Prairie du Sac, WI

Will F. of Prairie du Sac, WI
Our customers' satisfaction is what keeps us in business. We price our products and services fairly and work hard to make sure that our customers get exactly what they ordered. All of our staff is experienced in numerous different construction trades. We will match you up with a sales representative who is familiar with the needs that you may have. If you have storm damage, don't worry - we can help you through the whole process. We are your best choice for any home exterior needs!
About the Owner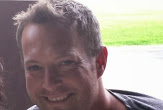 Owner AJ Stoffels
AJ Stoffels was born and raised in Wisconsin. He truly values his family, friends and relationships he has made over the years growing up in his home state. From an early age, AJ's grandfather Albert and his mother and father each had their own businesses in different industries. He watched and learned from their hard work and attention to detail and now applies that to his company.
AJ's family has been in business in Wisconsin for over 35 years. They pride themselves on their integrity! AJ looks forward to continuing this tradition of excellence for many years to come.
Affiliations
Our Motto
Here at Badgerland Exteriors, our motto is "Contracting made easy." We value honesty and integrity when it comes to our work and our customer service. You can always expect fair treatment when you come to us!